Product
Micro USB 3.0 B Type Plug, Solder Type (OD:4.5mm)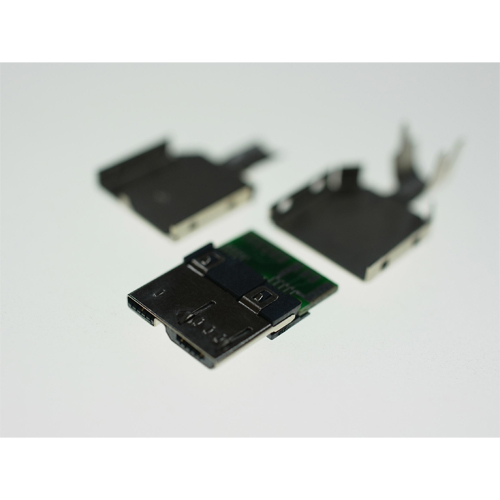 Micro USB 3.0 B Type Plug, Solder Type (OD:4.5mm)
Product ID: 5422-X13-A13-01
FU-YAO TECHNOLOGY CO., LTD. manufactures a wide variety of USB Connectors and USB type A and type B Connectors. Most of these USB Connector models are available as USB board mount, SMT and panel mount connectors or USB cable mount connectors. Ports for USB connectors are now found on almost any kind of computer device, as it has become such a common way to connect peripherals to a computer. This quality USB cable has been designed to provide excellent performance when connected to USB equipped PCs and peripherals. The cable supports data transfer speeds of up to 5Gbps, and benefits from double shielded construction and fully molded connector hoods to provide maximum strength and total reliability. This special flat cable design allows the cables to be coiled up, making them ultra portable.
Specifications:
If any questions, please feel free to contact with me.
See more complete detail
Insulator:
Thermoplastic UL 94V-0
Color: Black
Contact: Copper Alloy
Shell: Steel
Contact Current Rating: 900mA Max.
Rated voltage: 5V Max.
Dielectric Withstanding Voltage: 100VAC Min.
Contact Resistance:
VBUS and GND contacts: 30 mΩ max.
Other Contacts: 50 mΩ max.
Insulation Resistance: 100 MΩ Min.
Insertion Force: 35N Max.
Withdrawal Force: 10N Min.
Temperature range: -20°C to +85°C